Request for Inspection - Climbing Technology Rollnlock
2 November 2021
ROLLNLOCK – REQUEST FOR INSPECTION
Climbing Technology has voluntarily issued a request for inspection of the ROLLNLOCK pulley/rope clamp (Ref. No. 2D652) by the user.
One of our customers has detected a defect in the functioning of the "sheave position lever" (F). This defect can lead to an accidental locking of the sheave position lever on its pin (H) on the plate.
As a result of this defect, when using the device in "hauling pulley" mode, the lever may inadvertently engage the pin suddenly disabling the locking function and releasing the load or person.
The products affected by this defect are those with the following batch numbers: 0120; 0220; 0320; 0121; 0221.
Attention! In order to distinguish, with the same batch, a functioning product from a defective one, we have inserted a symbol on the marking. Whoever is in possession of a product marked with this symbol will not have to carry out any inspection.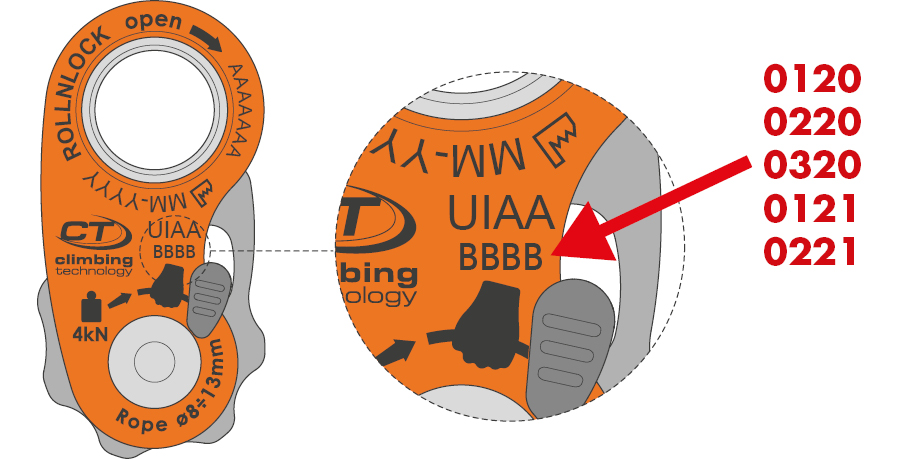 To date, no accidents or injuries are known.
We ask you to carry out the inspection procedure indicated below. If the product in your possession is affected by this problem, please contact us to arrange shipment at our expense:
• e-mail: vendite@aludesign.it / commerciale@aludesign.it
• phone: +39 035 783595 – ext. 4 from Italy – ext. 5 from abroad.
Please clearly indicate both on the package and inside it, your details (name and surname, address, e-mail, phone number). We need this information for the delivery of the replacement product.
Climbing Technology ensures the safety and quality of all its products. Your safety is our highest priority. We apologize for any inconvenience caused. The replacement product will be shipped to you as soon as possible.
INSPECTION PROCEDURE
Place the device on a stable surface near an edge as shown.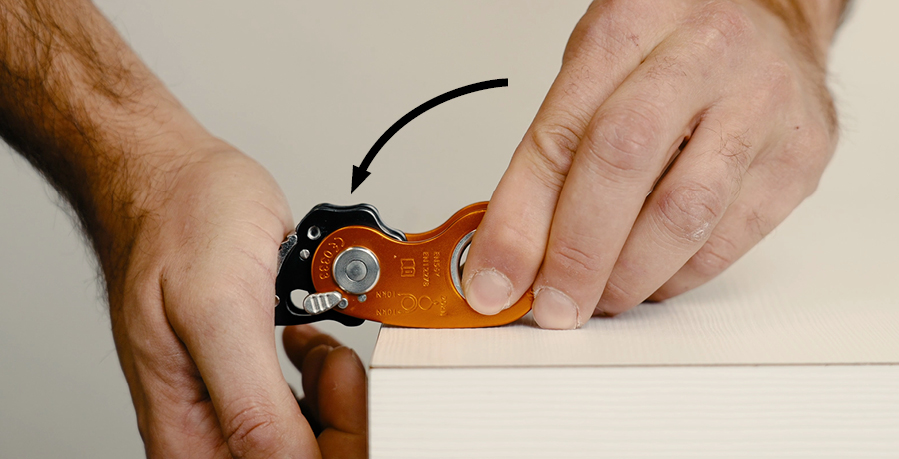 Use one hand to hold the device by the connection hole. With the other hand, rotate the cam outward and press down firmly with the palm. Finally, release the cam.
If the cam returns to its original position, it means that the product is not defective and can be used freely.
If the cam goes over the pin on the plate and remains stuck in that position, it means that the product is defective:
it can no longer be used under any circumstances and it must be returned to the company.
---
Download the PDF version of the inspection request here


---
For a better understanding of the procedure please have a look at the dedicated video:
---